Hej första dagen i juni! Jag har förstått att den började strålande hemma i Sverige med härlig sommarvärme. I Paris regnar det fortfarande och är ca 16-17 grader. Omvända världar! Min dag idag och mitt juni började faktiskt lite halvknackigt måste jag säga men nu har jag bestämt mig för att vända något negativt till positivt istället!
Jag var för ett bra tag sen nämligen på en arbetsintervju (på franska, huva) som gick bra och jag fick ett projektjobb som skulle sätta igång nu, i början av juni. MEN i morse fick jag reda på att projektet försenats pga opåverkbara anledningar och jag står utan arbete i en månad. Rackarns jäkla oflyt! Jag hade ju planerat hela juni för längesen. Vad göra…? Istället för att hänga läpp över detta kom jag fram till att detta är ett gyllene tillfälle att ta all boost från bloggkonferensen jag var på, och förverkliga den här inre drömmen om att driva en blogg på heltid. Så nu kör jag! Gahh!
Hela juni tänker jag alltså driva den här bloggen som att den är mitt jobb med allt vad det innebär: ett redaktionellt schema, samarbeten, de där klyftigt skrivna artiklarna och krönikorna som ligger på vänt i huvudet, intervjuer med spännande människor OCH såklart inspirerande bilder med tips. Allt som jag vill kunna göra, men inte hunnit tidigare. Efteråt kommer jag att gå igenom statistik, allt content jag skapat, min egen upplevelse, er upplevelse (lova att ni tycker till!!) och utvärdera hur perioden gick. Så. Himla. Spännande!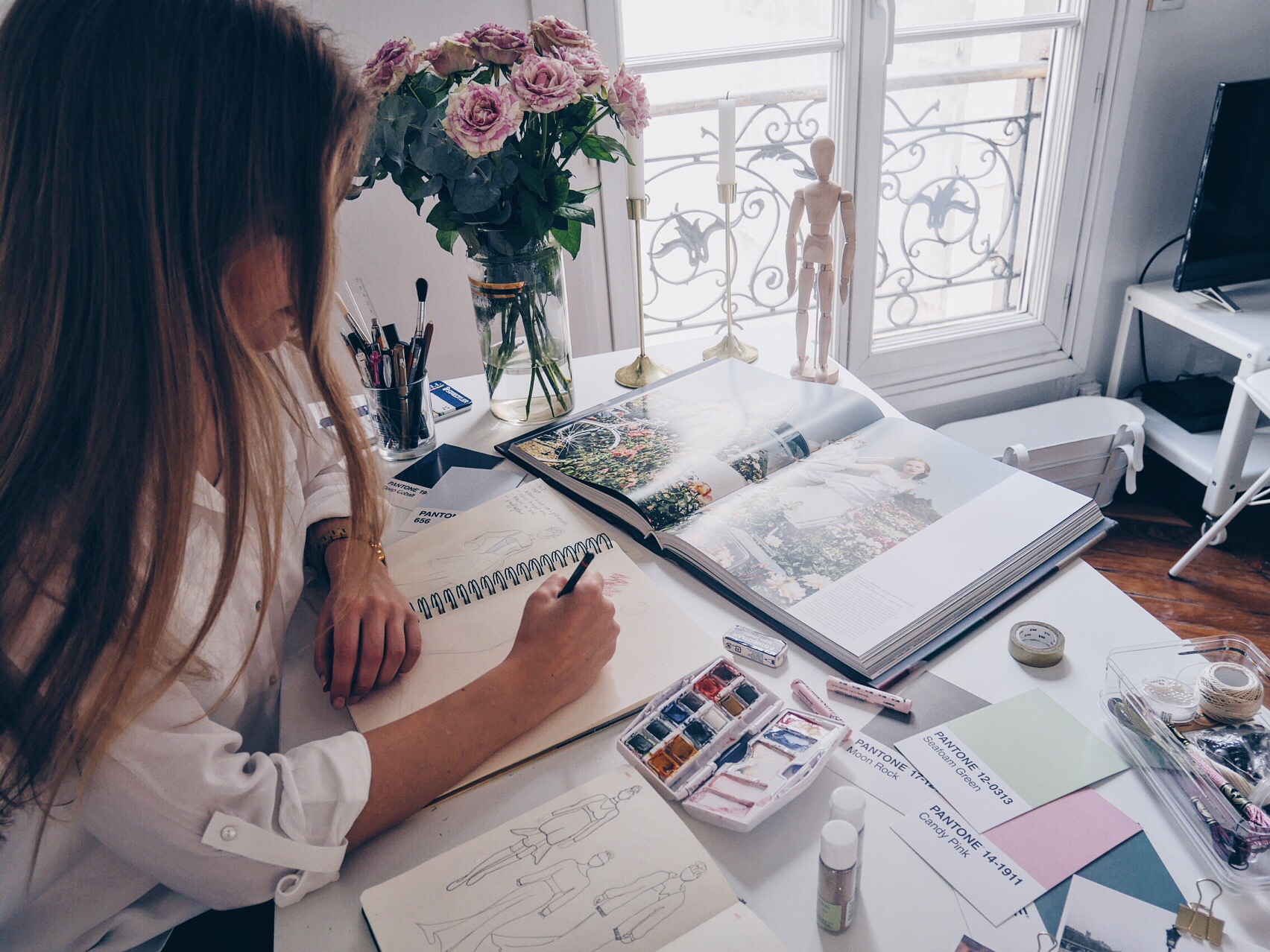 Jag kommer helt klart behöva er input och kanske be er en (eller fem gånger) om att gilla, tycka till, sprida eller vad som. Sharing is caring och den skjutsen lovar jag att återbetala. Så nu kör vi va?!
Hello first day of June! I have seen that back home in Sweden it began with lovely summer warmth. In Paris it is raining still, and is about 16-17 degrees. The world is upside down! My day today and my June actually started a little poorly, I must say, but now I have decided to turn something negative into a positive thing instead!
A while ago I went to a job interview (in French, OMG) that went well and I got a job that was supposed to start now, in early June. But this morning I found out that due to unfortunate reasons, the project has been delayed and I am out of work for another month. Yes, crikey! I thought I had June all planned out. What to do…? Instead of getting too bummed over this, I decided that this is a golden opportunity and realize this inner dream I have of running a blog full time. So now I'm gonna hop to it! Gahh!
Throughout June, I'm gonna run this blog as if it is my daytime job with all that comes with it: an editorial schedule, collaborations, those clever written articles and chronicles laying around in my head, interviews with interesting people and of course super inspiring photos and tips. Everything I wanted to do before, but couldn't. Afterwards I will go through all the statistics, all the content I created, my own experience, your experience (promise that you will express it!!) and evaluate how the period went. So. Very. Exciting!
I might (will) need your assistance in this; your opinion, a like (or five) or a share or whatever. Sharing is caring and I can promise I'll return it. Now let's do this, shall we? 😀 
0