Det är torsdag och dags för torsdagsfrukost! Den kommer här lite senare än vanligt, nästan en så kallad brinner (breakfast for dinner) men det brukar ju mest vara tips inför kommande helg för er och här kommer verkligen ett kanonhelgtips!
Andrea tog med mig bort till Le Pavillon des Canaux som ligger längs med Quai de Loire, den lilla kanalen som också kalas Canal Saint Martin. Ett supermysigt hus med flera olika rum man kan sitta i och vi satte oss i badkaret. Genialt! Kanske den obekvämaste platsen jag fikat på, men efter lite trixande med benen (rekommenderas ej om man är lång) blev det bra. Och väldigt mysigt. Vi tog varsin granola med fromage blanc, juice (persikojuice, mmm) och en brownie för 12.50€. Vi såg något om brunch men det verkar vara på helger. Toppenlocation också för sommaren tänker jag. Vi kommer tillbaka!
It's Thursday and time for Breakfast in Paris – this time Andrea showed me Le Pavillon des Canaux in the 19th arr, just by the canal. A super cozy house where you can sit in almost every room – even the bathroom!!! So we popped a squat in the bathtub (a little tricky if you're tall) and enjoyed our granola, juice and brownie (all for 12,50€). I think they serve brunch on weekends and the location is fab for a warm summer day. We're definately coming back!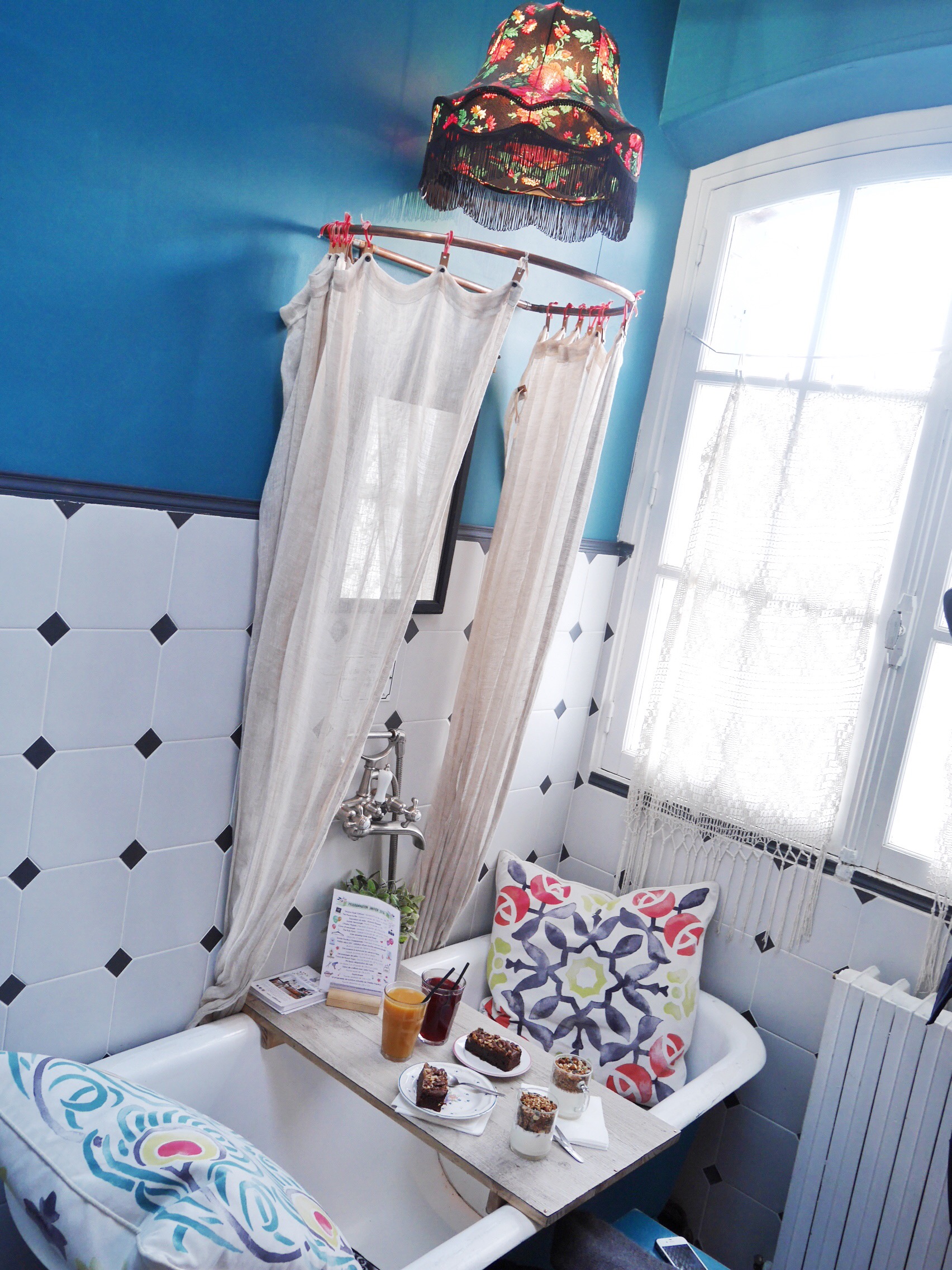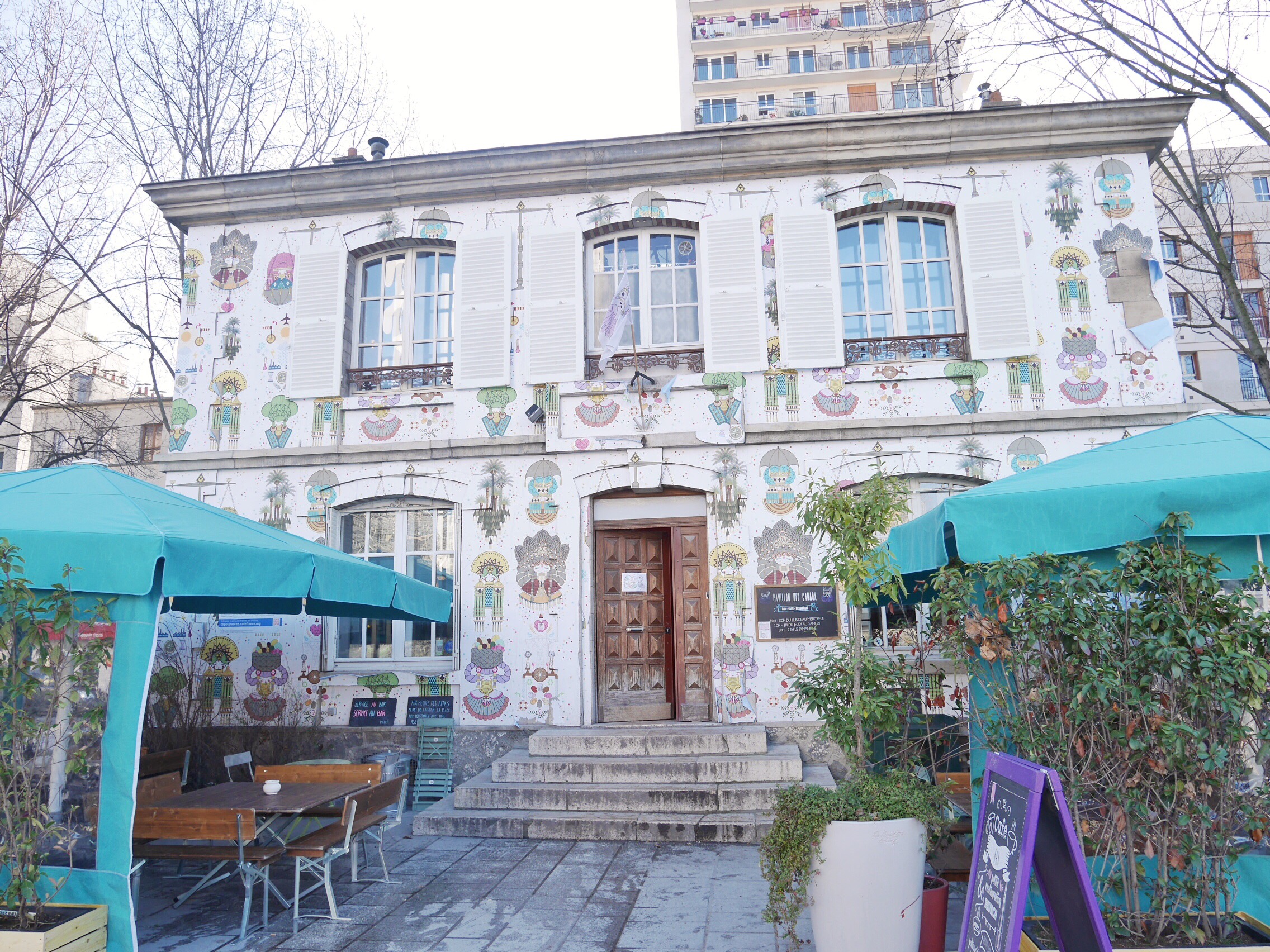 Mmmm Brownie!
0