Hej! Idag smög jag upp lite tidigare än Oscar här på landet, jag hämtade honom från tåget sent igår kväll. Vi skiljdes åt i söndags då jag tog tåget hit och han fortsatte hänga lite på Österlen. Planen är eventuellt att hänga vid en pool idag och bara ta det lugnt. Om vädret vill detsamma, vill säga.
Så länge tänkte jag att vi kikar på resten av den underbara bröllopshelgen!
Hello vacationlovers! I snuck up a little earlier than Oscar this morning, I picked him up at the train station late yesterday. We parted ways on Sunday when I continued up to my parents' place and he stayed at Österlen for another 24h. So while he's sleeping I thought I'd give you the rest of the photos from the magnificent wedding we went to.
På lördagmorgonen tog vi oss upp i precis lagom god tid för att hinna hugga in på frukosten. Jag fick premiära ännu en av mina midikjolar, denna från H&M trend. Så nöjd, midi är livet!
Min fina, blåa kille matchade perfekt med duken haha.
Mumma! Älskar frukost som ni vet, bästa målet på dagen.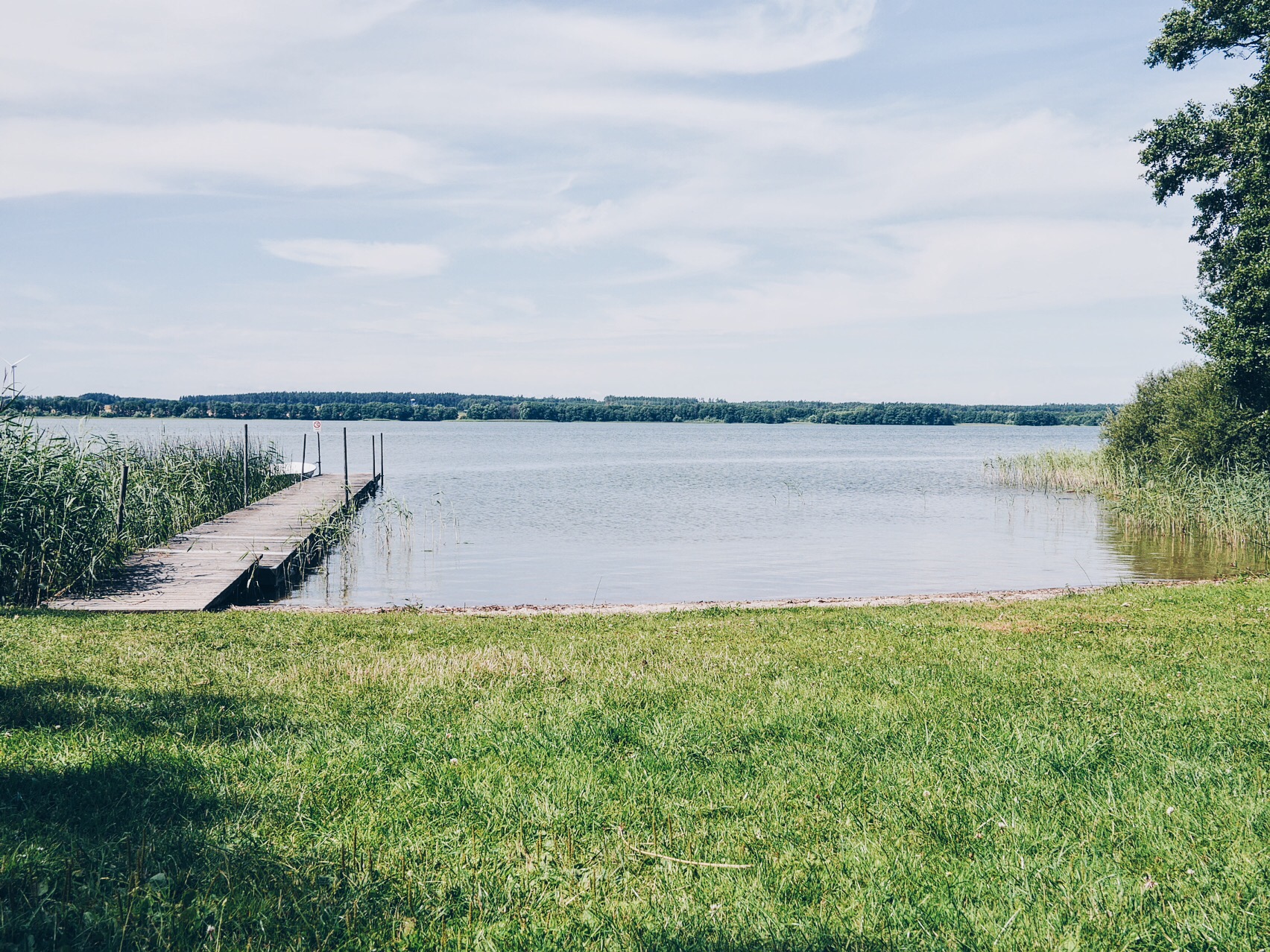 Efteråt gick vi ner till sjön för lite sol och ett dopp. Första i Sverige för mig.
Sedan var det dags! Lunchen blev lite försenad så jag hade ca 40 minuter på mig att slänga på mig en balklädsel. Det gick ganska okej. Herrarna var omåttligt stiliga i smoking.
Det sjöngs vackra låtar för det vackra brudparet.
Den stämningsfulla ceremonin hölls på engelska då Gustav hade nära vänner/familj från USA.
Så fina, stort grattis!
Oscar bar en midnattsblå smoking från Hackett och jag en balklänning från tiden när jag jobbade på Gina Tricot och en sidencrepesjal jag tillverkat själv av tyg jag hade hemma. 
Stiliga gents!
Kallar denna "män som jämför smoking tillsammans."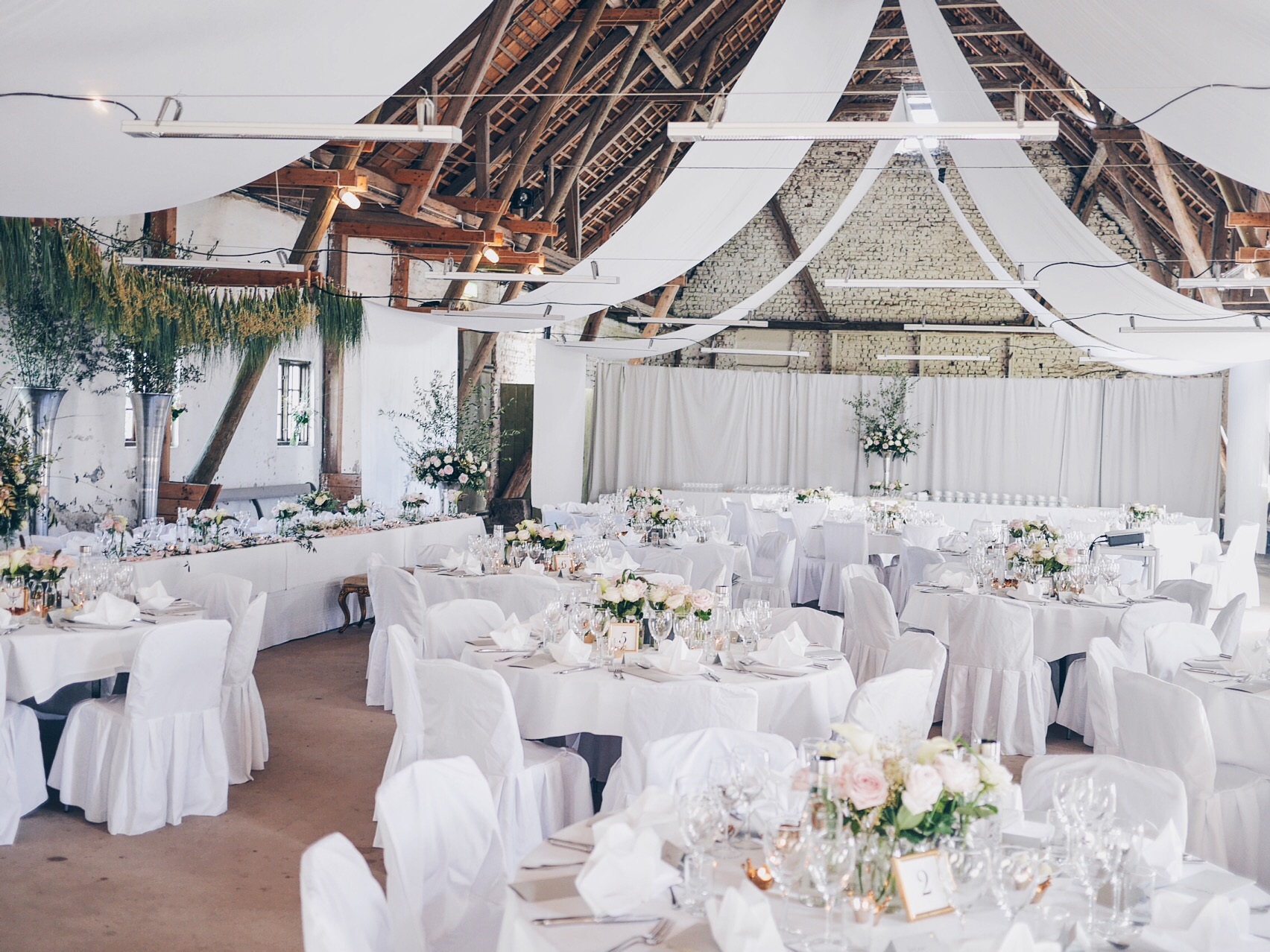 Fantastisk dukning i slottets före detta stall(?). Älskar de mintgröna bladen tillsammans med puderrosa rosor och guld.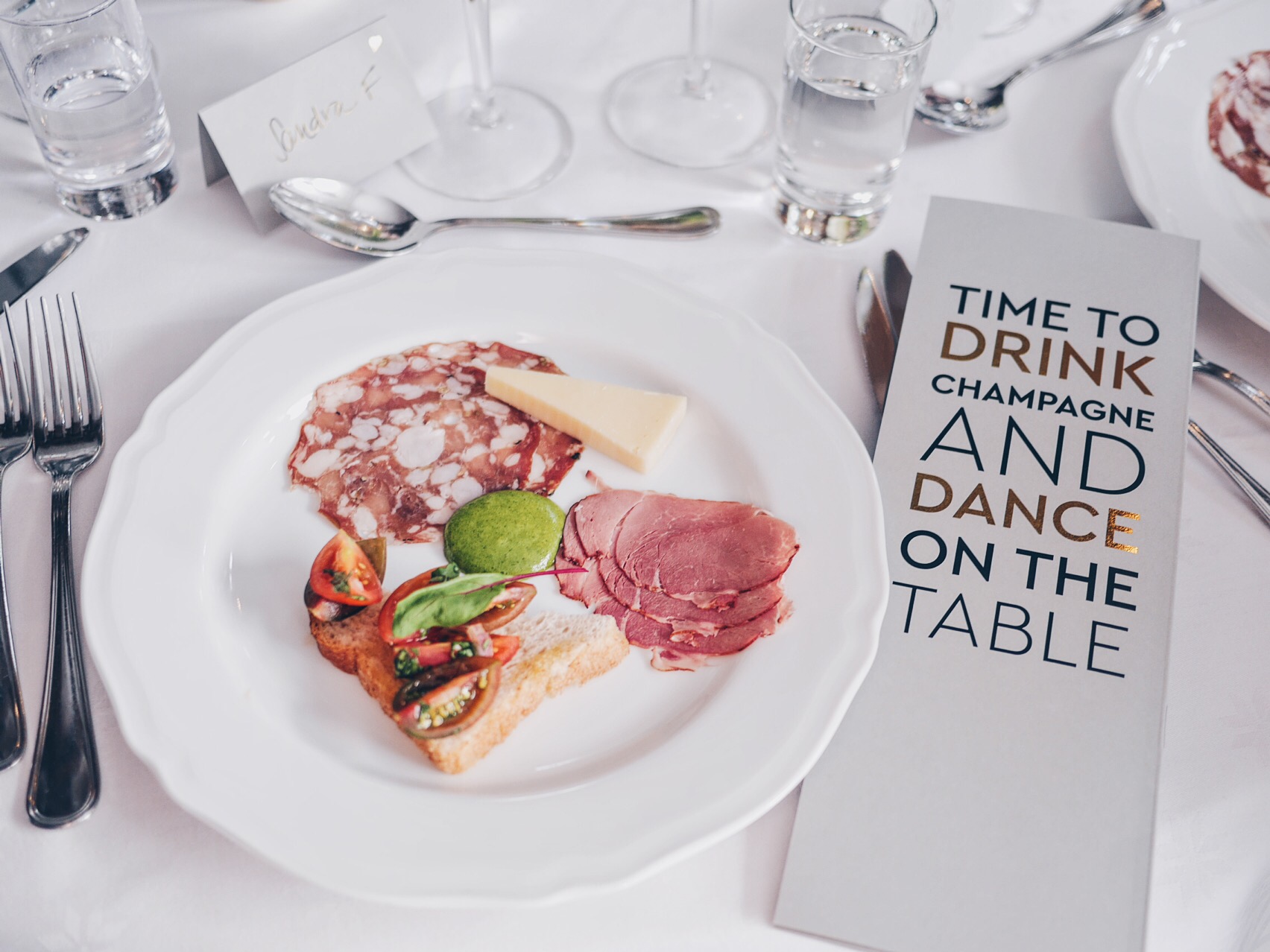 Time to drink champagne and dance on the tables! Vi festade loss på både mat, vin, tal och sång.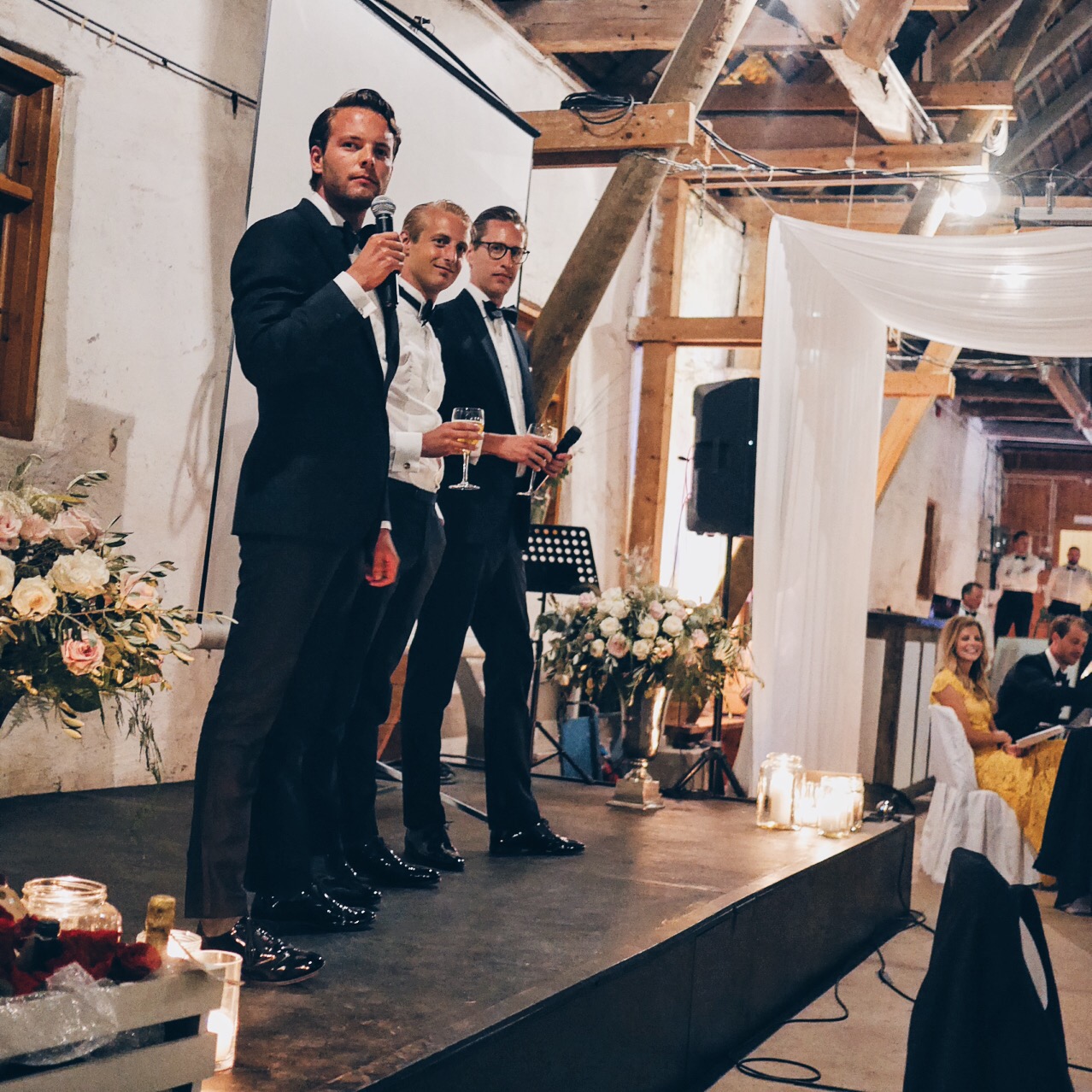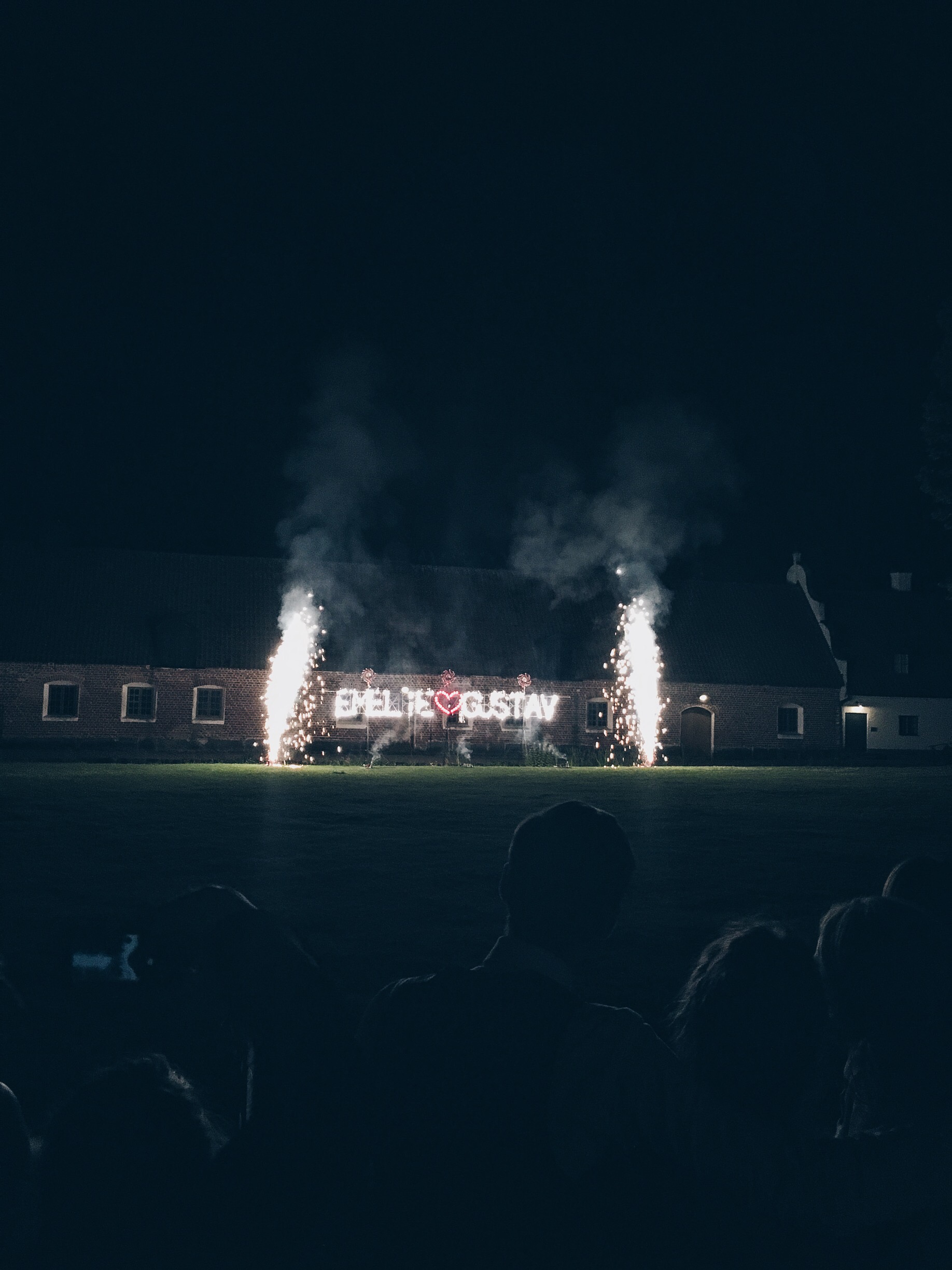 Det hela avslutades med överraskningsfyrverkerier.
Och givetvis dans och lösmustascher. Vad vore livet utan lösmustascher?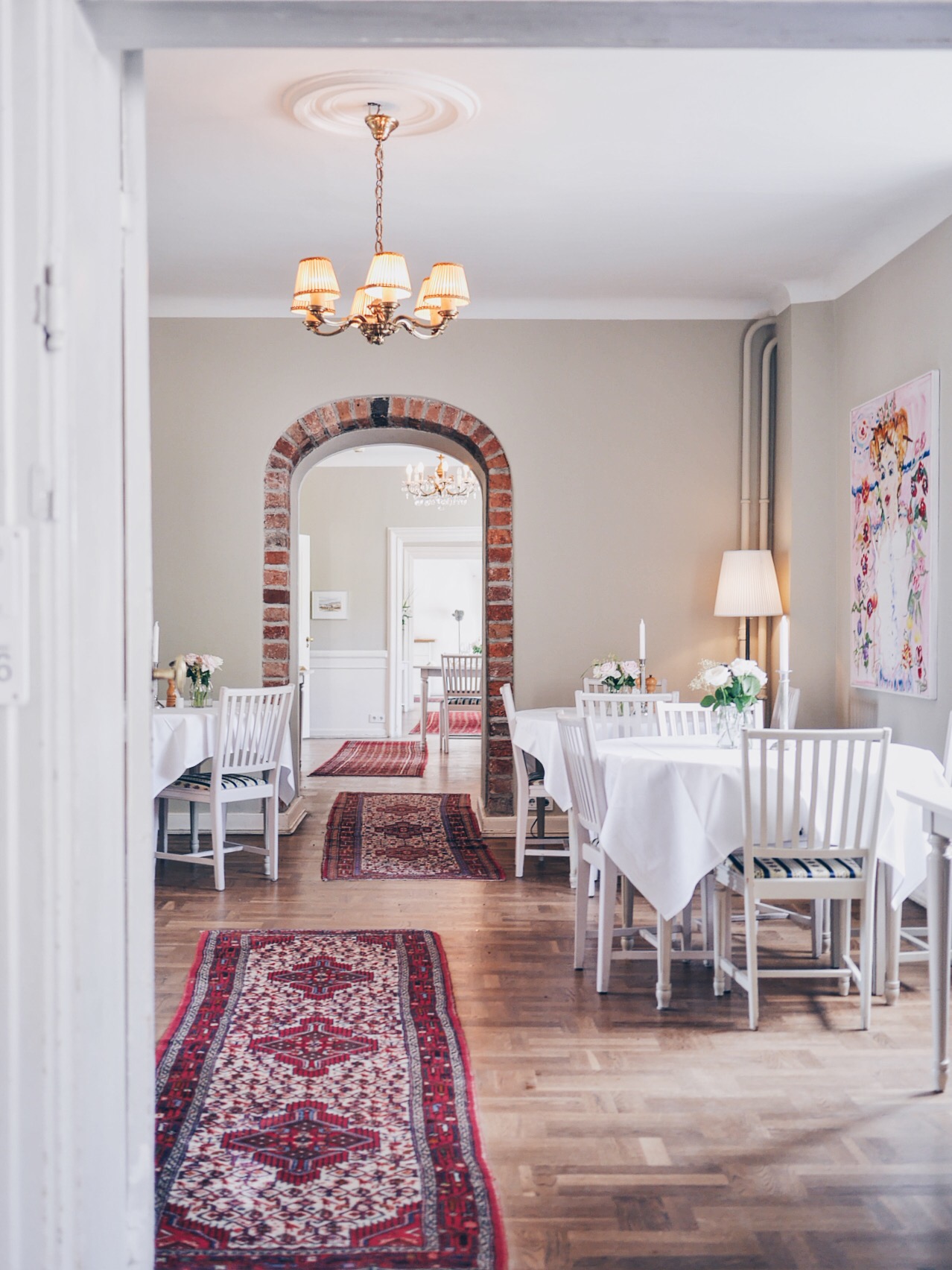 Dagen efter dukades det fram brunch inne på slottet.Hur smälter man bäst ett spektakulärt bröllop? Med pannkaksfrulle!
Sedan var det dags att packa ihop, tacka och säga hejdå till de nygifta och det fantastiska slottet. Vilket minne för livet!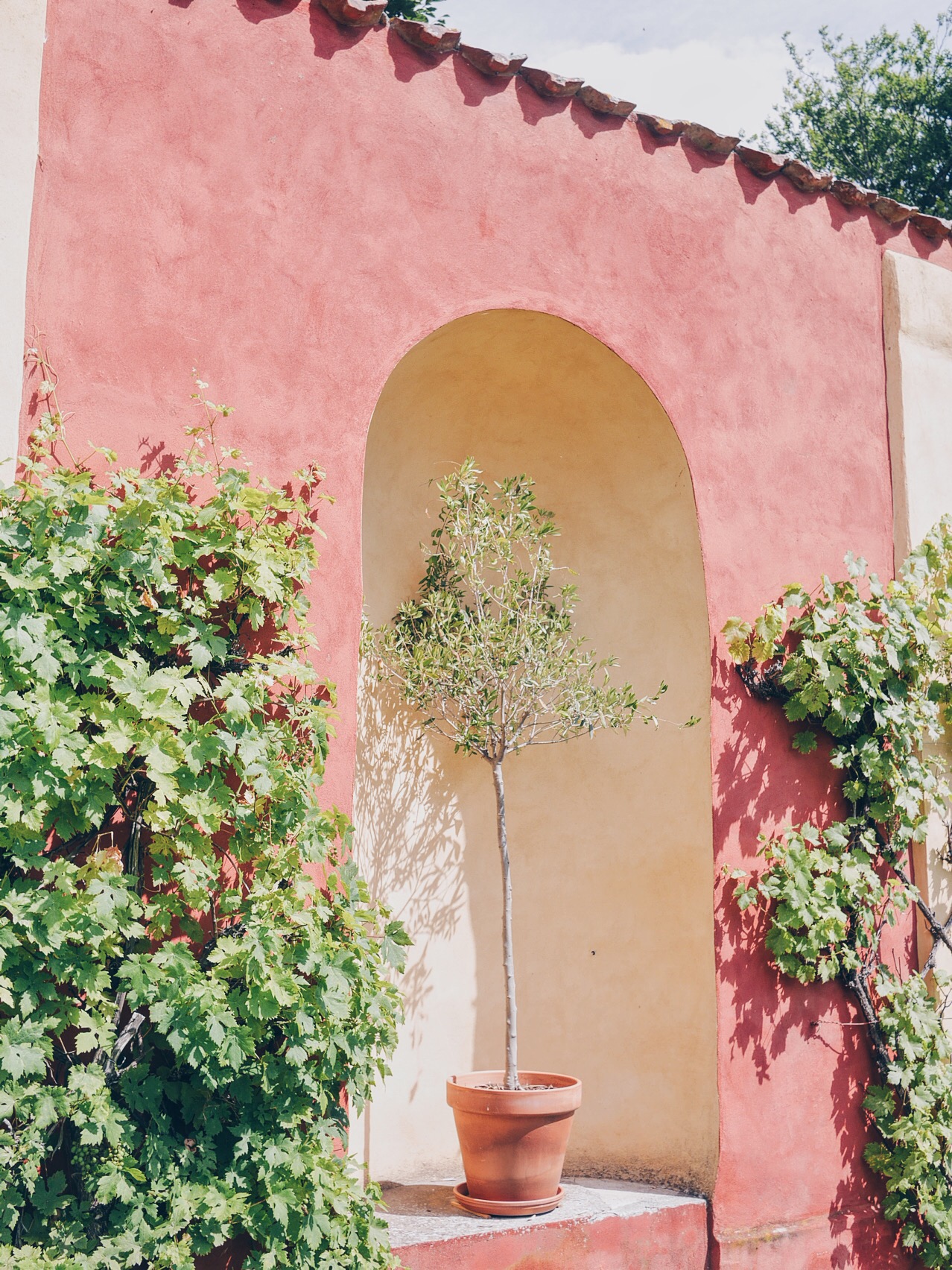 0