Tar en liten snabb lunchpaus här på praktiken i studion hos Jacqueline Coq, dagens lunch blev en smaskig bagel från Oh My Cake här runt hörnet. Det haglar och stormar i Paris idag, så man vill helst inte röra sig så långt!
Här är en liten bild på en del av studion, kontorsdelen kan man väl säga. Victor och Clara är djupt försjunkna i arbete och själv ska jag också återgå till det strax. Idag skissas det plaggskisser för glatta livet!
On a quick lunchbreak here in the studio at Jacqueline Coq where I intern. Today's lunch was a yummy bagel from Oh My Cake, just around the corner. It's a full on storm here in Paris today with hail and rain so you do not want to go on a huge food search. 
Here's a picture of the office part of the studio. Victor and Clara are concentrating hard on the work and it's time for me to join them. Doing flat sketches all day long!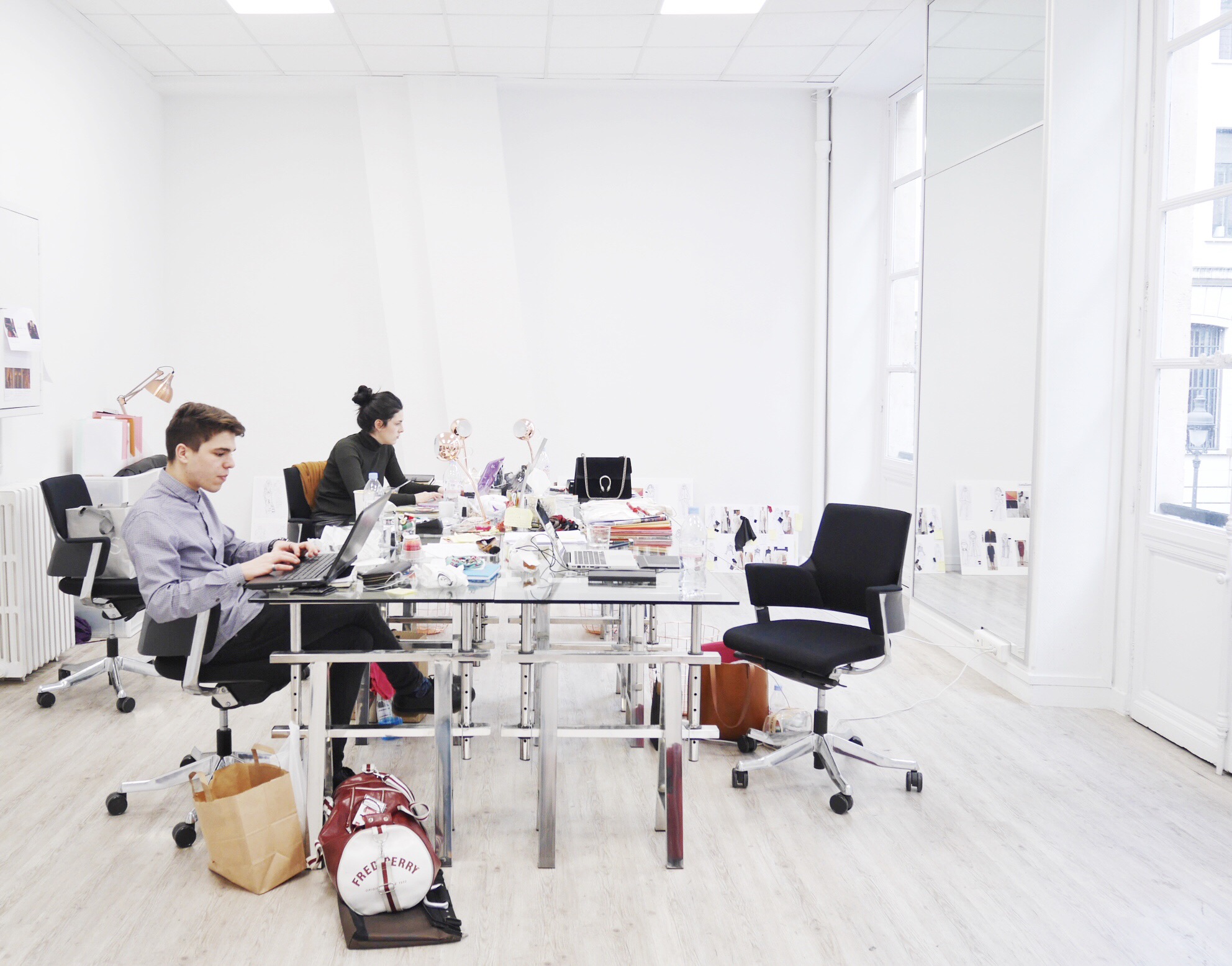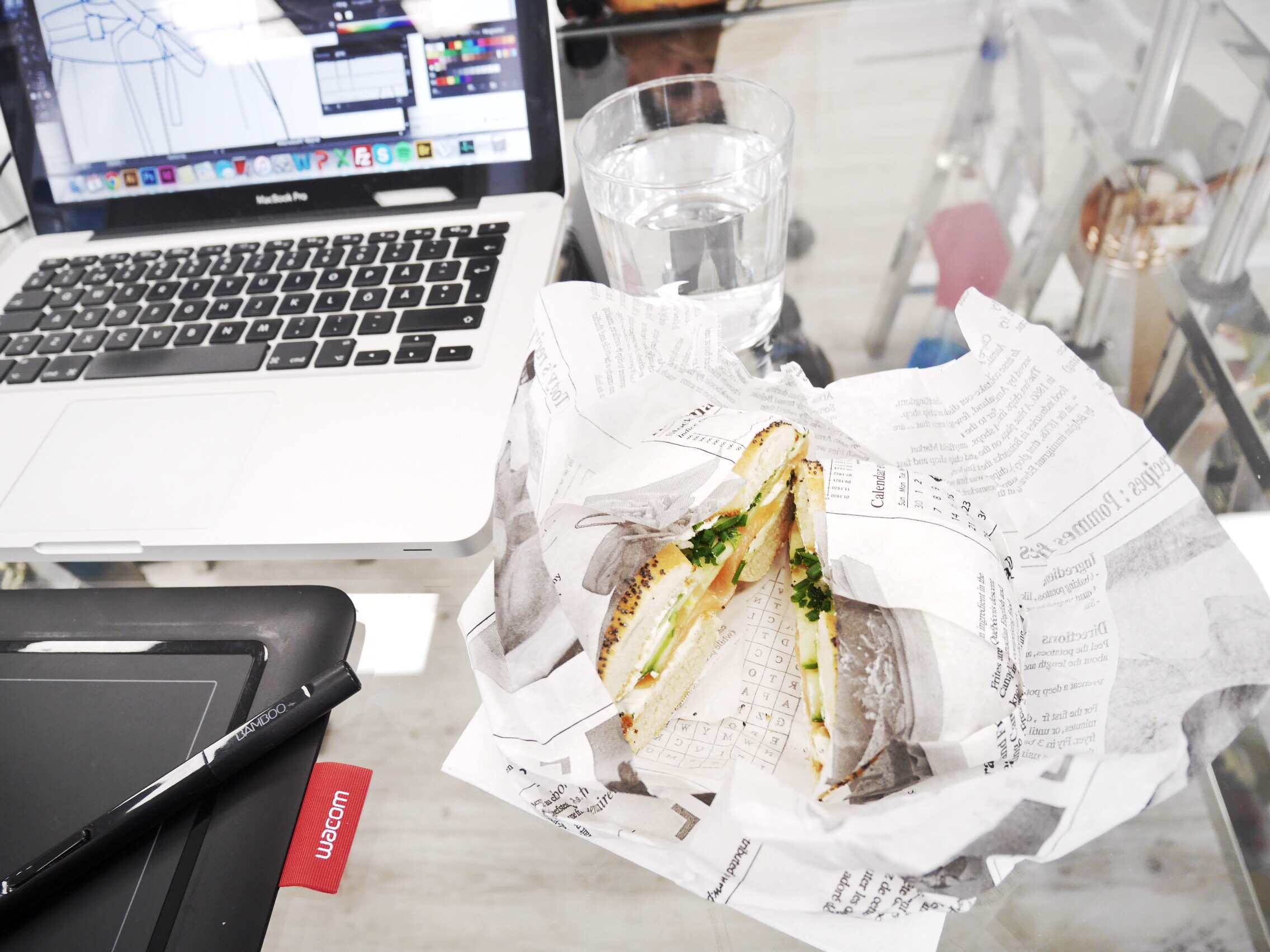 mmm bagel!!
0