Hej onsdag! Här fortsätter workshopveckan med fritt skolschema för mig, jag får massa viktiga saker gjort – men inte så mycket skolgrejer ännu tyvärr. I kväll ska dock flitens lampa lysa, ty jag har fått ett skrivbord! Och inte vilket skrivbord som helst, spana in min mysiga arbetshörna i nya lyan:
Hi Wednesday! The workshop week continues and I continue to get a lot of things done, just not a lot of schoolwork though, haha. But tonight I'm gonna create til my fingers bleed, and now I really got the perfect conditions – I got a desk and an actual workspace! And not any desk, one that accompanies my second hand chair perfectly. Check it out:
Är det inte nice så säg! Vår landlord (som också är svensk) hade den goda smaken att välja ett skrivbord (vi hyr möblerat) som passar perfekt med min blocketfyndade stol. Jag ställde mitt trädgårdsgaller på sidan, stoppade ner alla skaparmaterial i vita skolådor (tack & other stories) och ställde upp lite fluff på det och så här blev resultatet. Ganska nöjd må jag säga. Som ni förstår trivs jag som fisken i vattnet med att plugga här. Att gå från att sitta i sängen, dubbelvikt över ett lågt klaffbord till ett så här tjusigt utrymme – oui, je suis glad!
Yep our landlord chose a perfect desk to go along with it and I put my grid on the side, put all my crafts supplies in white shoe boxes (thanks & Other stories) and this is the result. Pretty happy I must say, and god what a difference from my old situation – sitting in the bed, fold in half over a super low tiny table. And now this – bliss!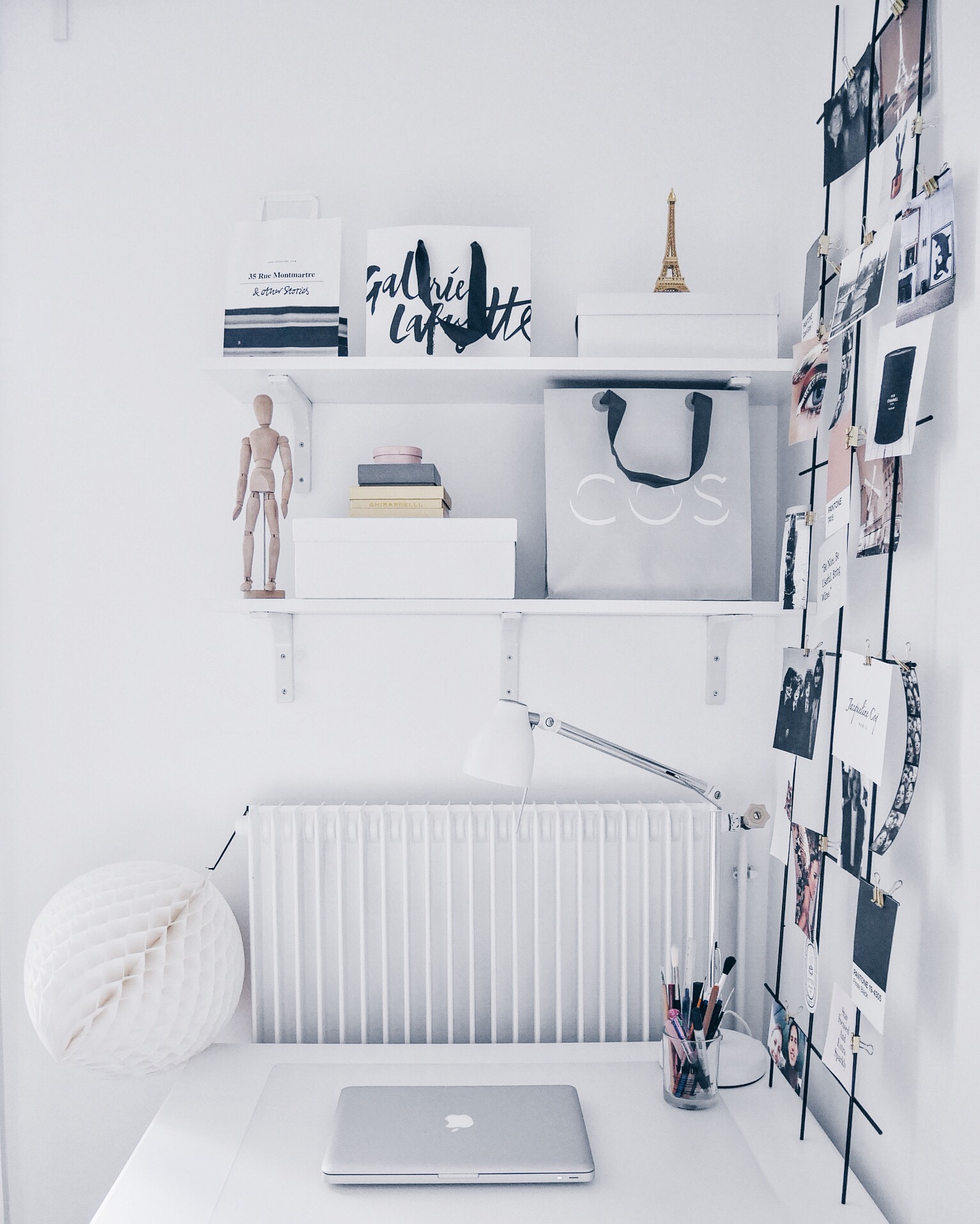 0