Det är måndag! Inte vilken måndag som helst, utan min första måndag (och dag) tillbaka i Paris! Tjoho! Pepp som bara den. Jag saknar givetvis redan saker med Sverige (familj och hundar) men jag saknar inte att bo i en resväska. Jag har återigen insett hur viktigt en lugn och trygg plats där jag kan ha ordning på alla mina pinaler är för mig. Och dessutom är jag superpepp på det här året! Att börja terminen och utveckla bloggen och allting. Inspiration och kreativiteten flödar hos mig, förmodligen har jag fått vila kreativitetcentrat lite och nu vill ALLT UT. Känns himla härligt. Så jag ska försöka smitta av mig här med en dos måndagspepp som vanligt. Håll till godo!
And it's Monday! Not any Monday though, it's my first Monday back in Paris 🙂 Happy as a clam! I love being in Sweden but I don't love living in a suitcase. A safe home where I can put all my stuff in organized spaces and feel at ease is very important to me. And I'm also SO VERY STOKED to begin this term, and this year over all. The inspiration and creativity is flowing from all corners. Yay! I'll try to put as much of inspiration from me to you in this blog post so you can catch it too. Here you go!
Monthly Makers
En av bloggarna jag följer som inspirerar till att bli mer kreativ, är Sandra på atilio. Hon är med och driver det kreativa kollektivet Monthly Makers som skapades för att pusha för mer pyssel, DIY och kreativitet i vardagen. Varje månad får ett nytt tema att kreera efter. Och i år tänkte jag försöka bidra! Jag har redan min beskärda del av mål i år, men något projekt skulle jag vilja lyckas åstadkomma. Januaris tema är avtryck och mitt huvud har redan gått i spinn. Är du också sugen på en kreativ boost så tycker jag du ska kolla in detta!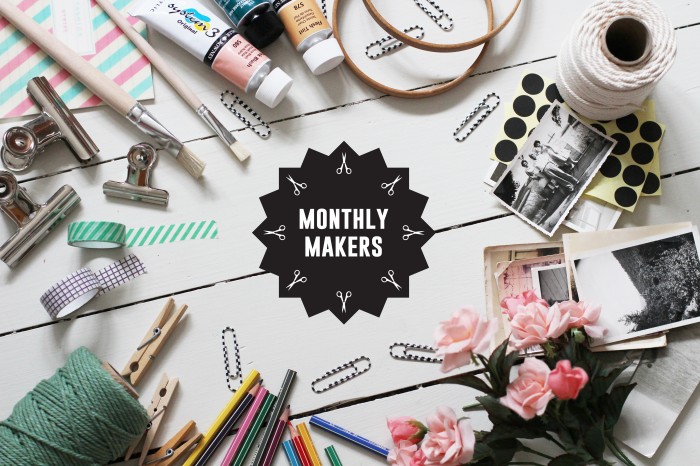 There's a Swedish creative collective called Monthly makers that I've joined and it's free to join for anyone who wants to add a little more crafting or DIY to your everyday life. Each month there's a new theme and when the month is through everyone presents their projects. January's theme is impressions. My head is already in a creative spin. I have a lot of projects this year but would love to contribute with at least one!
12 Habits of highly productive people
Effektivitet är ett område jag kommer att kika på i år, då jag som sagt (och som vanligt) har bestämt mig för x antal projekt. Jag tror att det är mycket tid som spills på slösurfande och omvägar så jag ska ta till mig några av tipsen på den här listan med saker som produktiva människor brukar göra. Min bullet journal känns som en bra bit på vägen. (Jag ska försöka skriva ett inlägg om hur jag använder min bullet journal och varför jag är så hooked inom en snar framtiden också!)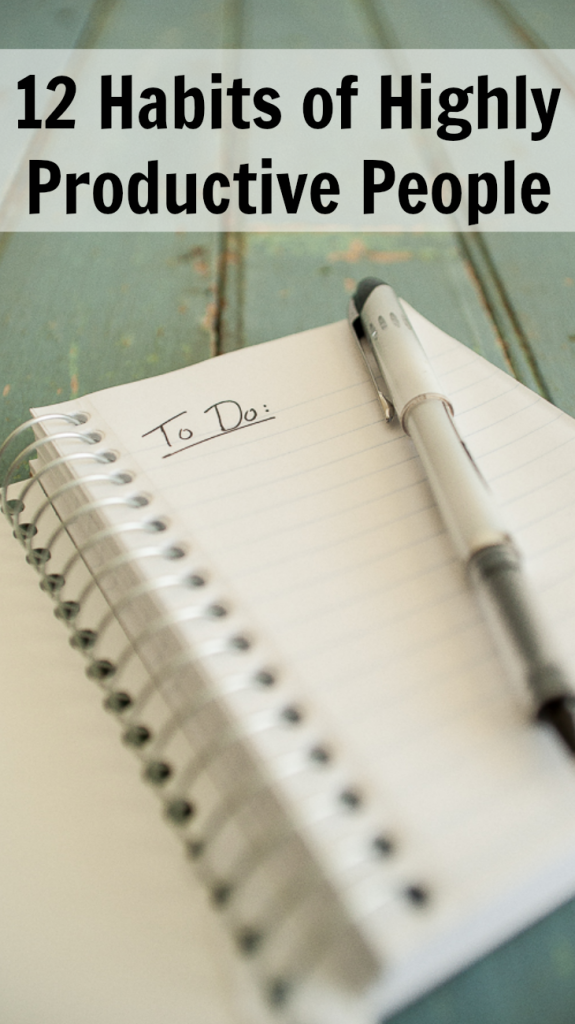 Since I have so many projects I want to do this year I'm going to look into improving my productivity. I will follow a few of tips from this list of 12 habits highly productive people have. I think my bullet journal has already changed my habits a lot and I will try to write a post about why I'm so hooked in the near future! 
Riposte Magazine
Jag ramlade på ett nytt magasin här om dagen och blev helt stormförtjust. Riposte magazine marknadsför sig som ett smart magasin för kvinnor. Höjden på intervjuerna och de coola personerna som är med tog mig med storm! Kick ass girl power! Jag ska försöka hitta en återförsäljare i Paris och återkomma med recension. Så här säger Riposte själva om sin tidning: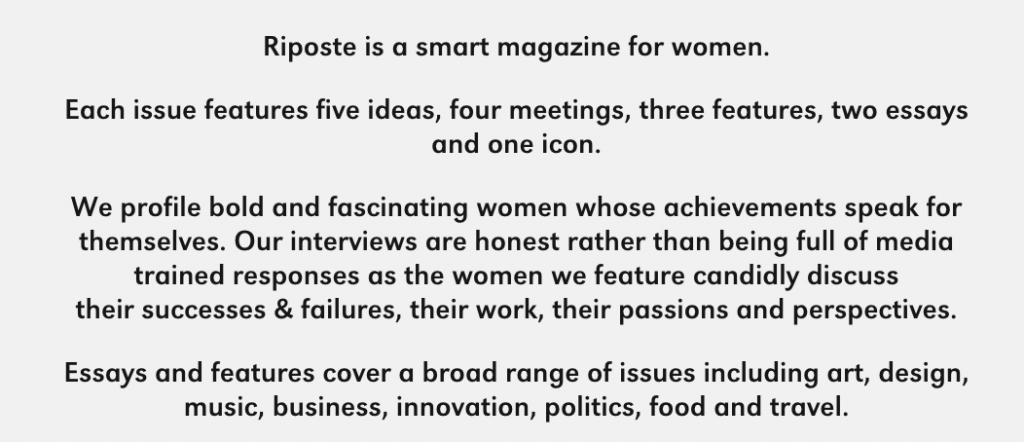 I stumbled upon a new magazine the other day and was blown away. Riposte Magazine is filled with kick ass cool women and highly qualitative (from what I can see on the web) content and I really need to get my hands on an issue. I will try to find someone here in Paris who sells it or order it online, this NEEDS to be read!
The art of creativity
Igår när jag skulle flyga hem stod jag inne på Pocket shop (går alltid dit på Landvetter, trots att det är dyrt som stryk) och kollade igenom faktahyllan. Jag älskar att läsa faktaböcker när jag vill koppla av, förmodligen lite för att det känns som att jag fortfarande gör något nyttigt med min tid. Men i vilket fall, mina ögon drogs till ett rödvitt omslag med ordet creative. Jag som redan var i super-mega-kreativt-flow (så till den milda grad att ungefär en sten kändes inspirerande) sög tag i den och kände att 169:- för en bok om kreativitet absolut var förfogat. SÅN himla tur sen att boken var värd varenda krona! The art of creative thinking är skriven av Rod Jenkins, som är lärare på Central Saint Martins och innehåller en mängd olika tekniker för att hitta kreativitet. Perfekt läsning om man jobbar i en bransch som kräver att man är kreativ på beställning (kanske det svåraste som finns). Detta borde vara facklitteratur på alla modemärken värt namnet! Det bästa var att boken inte är tänkt att läsas från början till slut. Behöver man en dos kreativitet öppnar man bara boken på första bästa ställe. Rekommenderas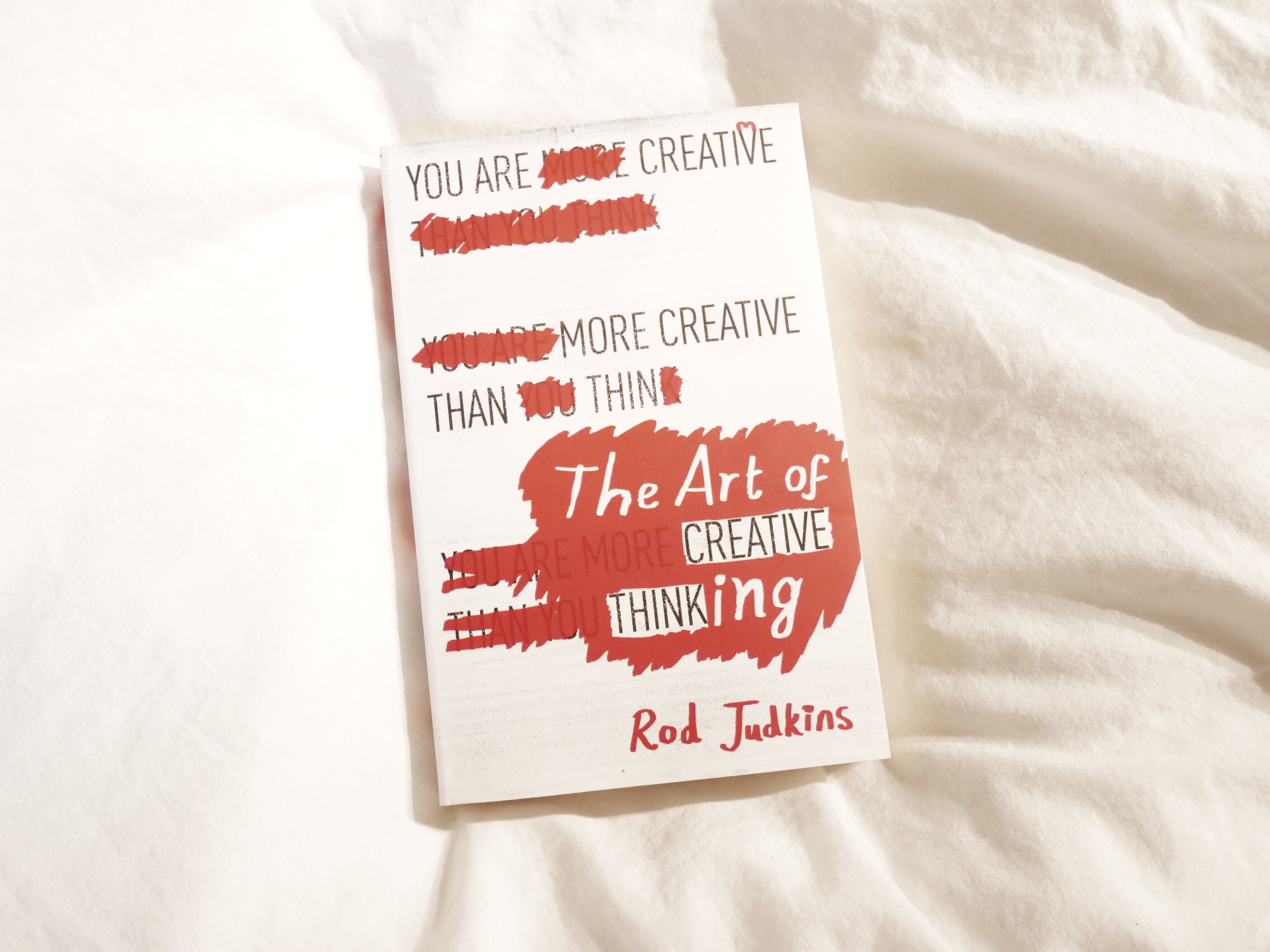 Yesterday I was spending a little time at the airport before flying back and I usually go to a very expensive bookstore and philander in the non-fiction section. This time my eye was caught by a red and white book cover with the word creative repeated on it. Since I was already high as a kite on creativity I hardly cared more than a few seconds about the high price (17€!!!) and purchased it. AND THANK TOD it was totally worth it. The Art of Creative thinking is written by Rod Jenkins, lecturer at Central Saint Martins and the book contains a ton of creative techniques to spark that imagination. It's perfect if you work in a business that demands constant creativity – a task hard to fulfill! When you need a quick fix you simply open the book at any page and read the first technique available and voila – your mind is starting to buzz. Highly recommended. 
Hope I managed to transmit some creativity through this post! Feel free to comment, all thoughts are highly welcome 🙂 
0