Som ni kanske minns pratade jag för ett tag sen om min Wizard of Wazte-jacka jag gjorde i skolan i våras. Jag var ju eld och lågor över att Viktor & Rolf gjort någonting liknande i sin haute couture-kollektion och kände att jag faktiskt också kunde någonting om mode och trender 😉 dock var det blandade meningar om vad ni tyckte om kollektionen, så det ska bli spännande att äntligen visa er min version!
Jag har berättat lite om Wizard of Wazte innan; det är alltså en av mina sagokollektioner med en bas i Dorothys Wizard of Oz som många känner till men med en dystopisk twist. Sagan utspelar sig i en mörk, nedskräpad framtid där Dorothy och hennes crew (Fågelskrämman, Plåtman och det fega lejonet) är på jakt efter någon som kan hjälpa dem att kämpa för världens överlevnad. Här kan ni läsa mer om hur sagan kom till. Och nu dags för lite bilder!
(Obs! Som vanligt är det jag själv som får modella mina plagg, ber om ursäkt för detta men ni kan gärna swisha en slant till 0708488581 så kan jag anlita en riktig modell nästa gång lol 😉 )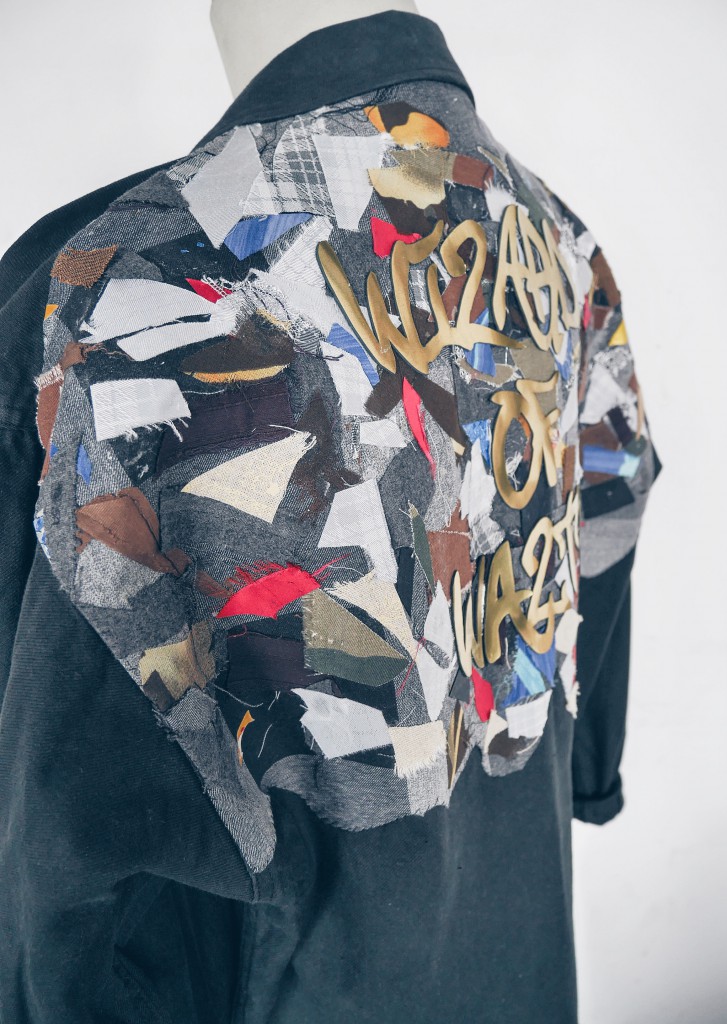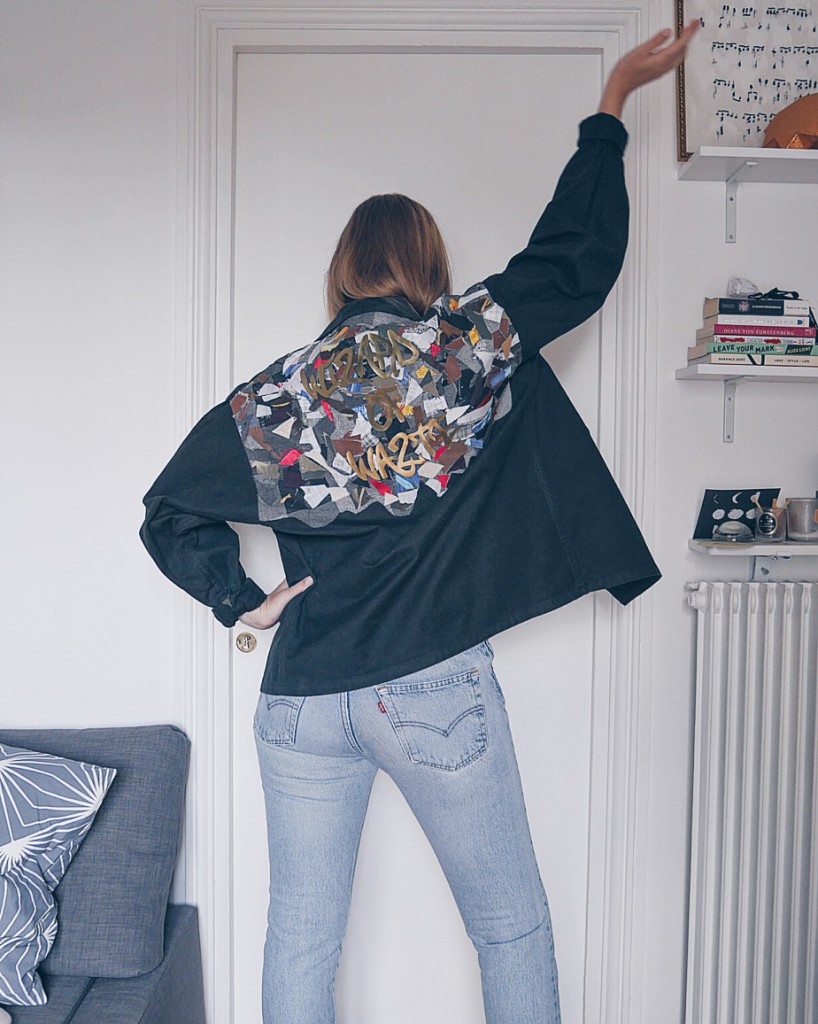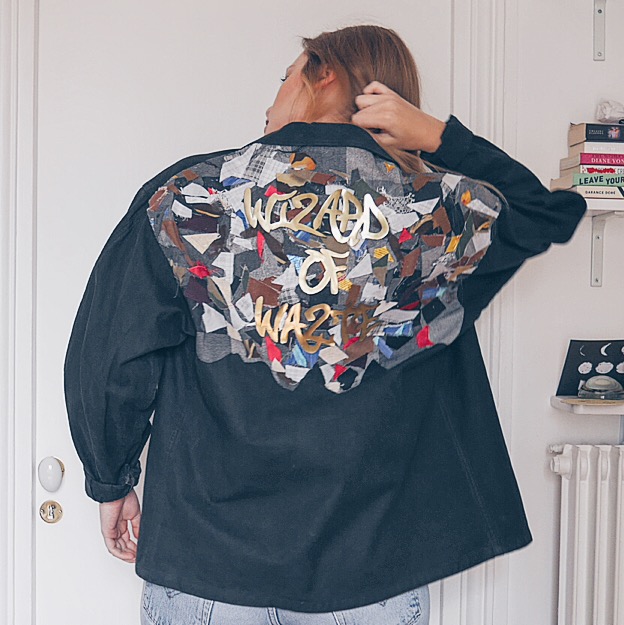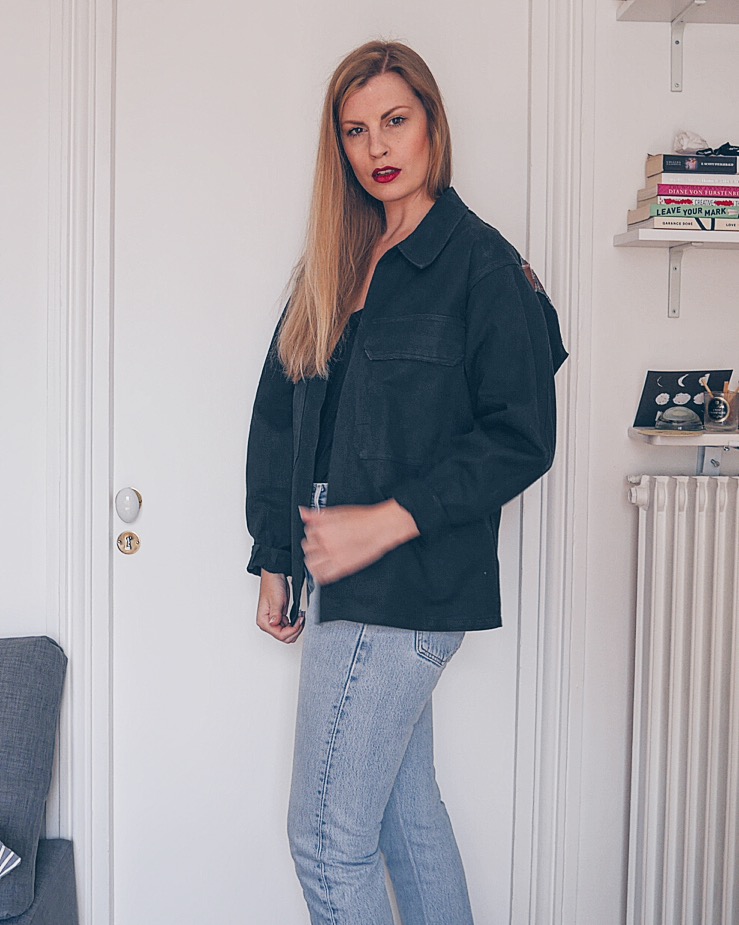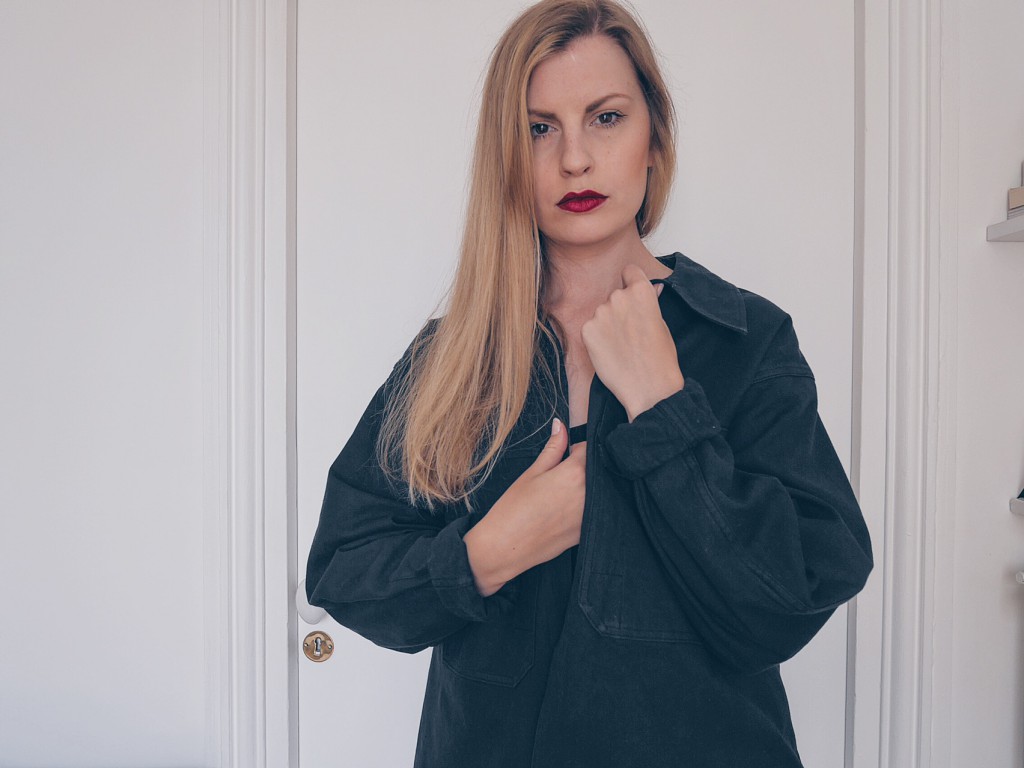 Processen:
Jag köpte en grön armyjacka på second hand för 10€, färgade den svart, sprättade bort alla detaljer och skapade ett nytt ok. På oket har jag bondat (e n term för att lägga en tunn film av lim som jag köpte på rulle på en tygbas och sedan hettat upp i en enorm press (ja faktiskt!)) och lagt restbitar av tyg om vartannat ovanpå. Restbitarna är noga utvalda enligt färgerna i kollaget jag skapade som grund för kollektionen.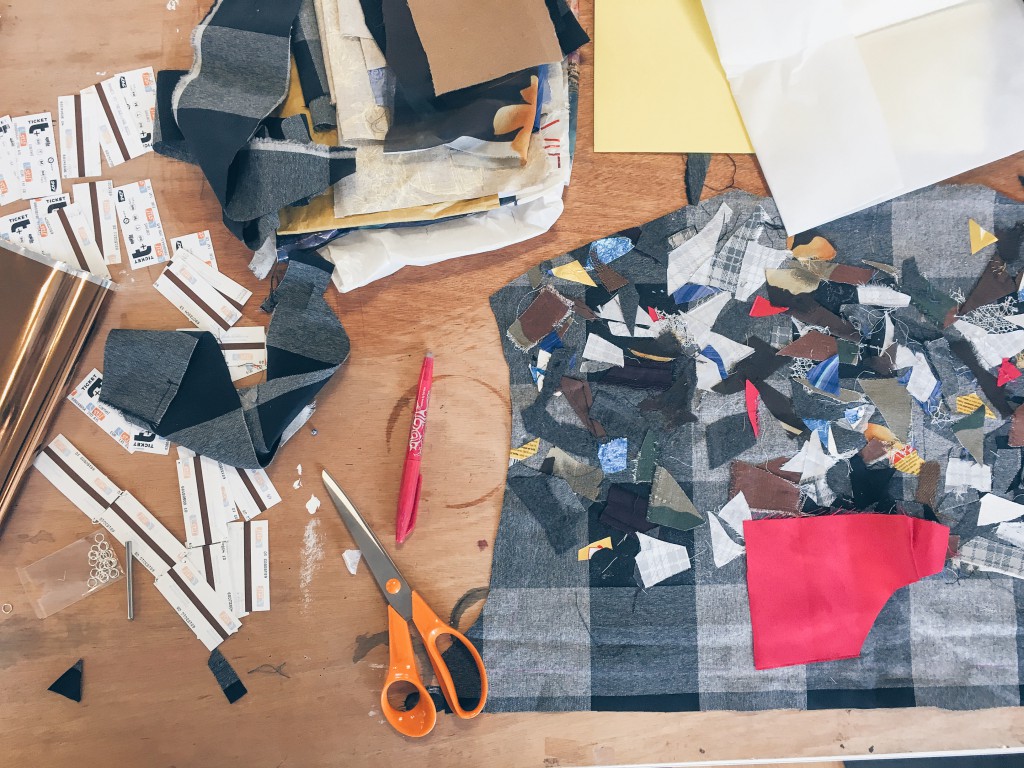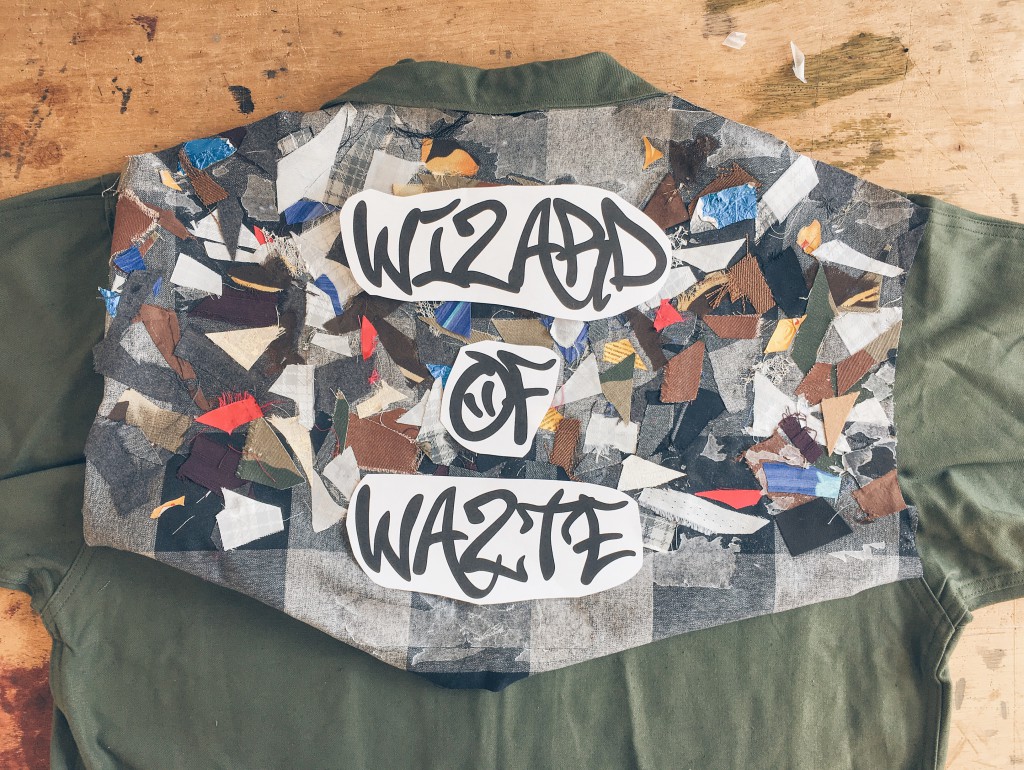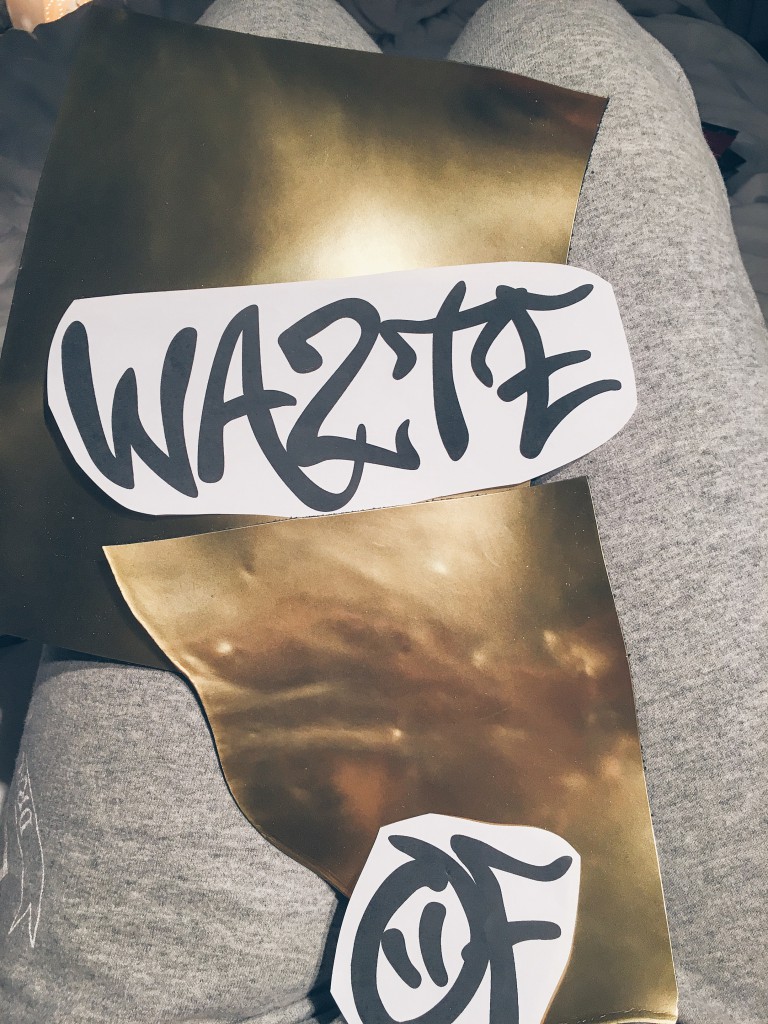 Sedan skar jag ut texten Wizard of Wazte ur guldfoilat läder och limmat på detta också. Till slut klippe jag oket i en droppande form och sydde på det för hand (aj!) på jackan. Et voilà!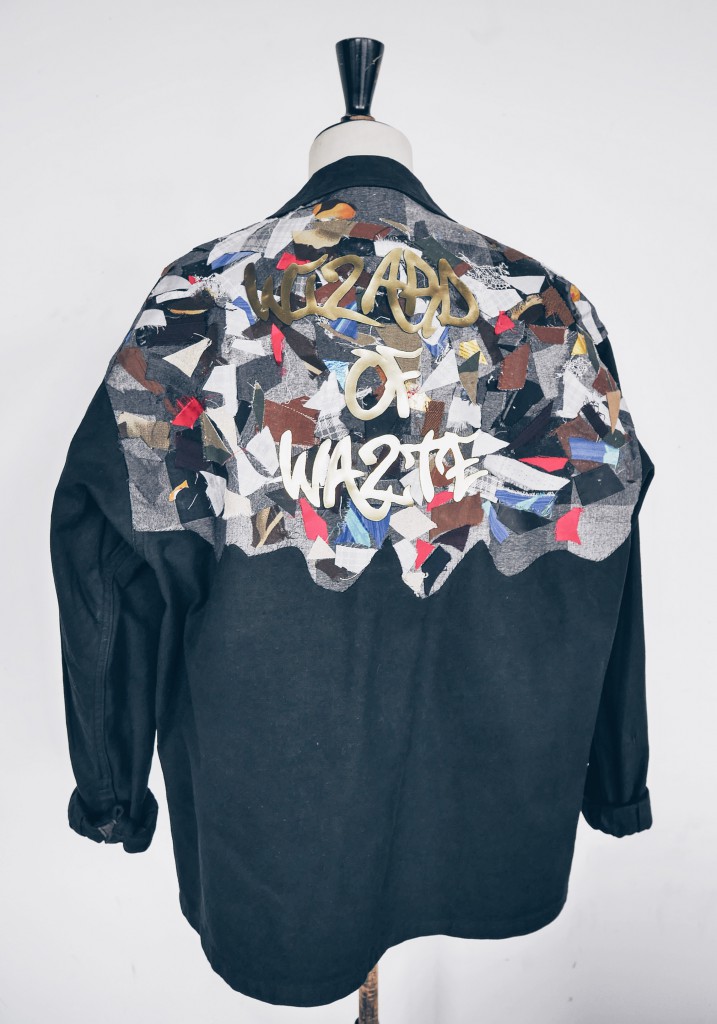 Translation: This is the jacket I did for my Saga collection "Wizard of Wazte", a paraphrase on Wizard of Oz. It's a darker, dystopian version with clothes made out of garbage and a jab at the hysteria we consume with today. I upcycled an army jacket and decorated it with scrap pieces of fabric and added a little bit of luxury to it with gold foiled leather. And yes, I'm sorry I have to model my own pieces, but feel free to donate a lil €€€ so I next time can afford a real model 😉
0